August 12, 2023 | In The News
Florida Republican introduces impeachment articles against Joe Biden
Fox News – 'It's long past time to impeach Joe Biden,' Steube said in a statement
Fox News' Chad Pergram reports on the GOP's investigation into the Biden family money tree.
Rep. Greg Steube, R-Fla., jumped ahead of his Republican colleagues on Friday and introduced articles of impeachment against President Biden.
While several congressional committees are building a multipronged case to remove Biden from office, Steube said it was past time to take action. He filed articles of impeachment against Biden charging that the president had been complicit in his son Hunter's alleged crimes and had worked to shield him from justice.
"It's long past time to impeach Joe Biden," Steube said in a statement. "He has undermined the integrity of his office, brought disrepute on the Presidency, betrayed his trust as President, and acted in a manner subversive of the rule of law and justice at the expense of America's citizens."
Steube filed four articles alleging high crimes and misdemeanors by Biden.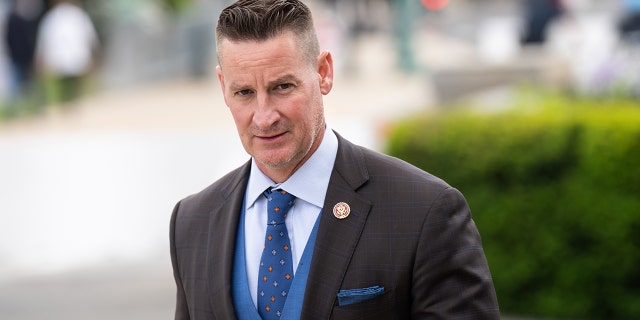 The first accuses the president of abusing the power of his office by allegedly accepting bribes, committing Hobbs Act extortion and honest services fraud related to use of his official position. These charges arise from Biden's alleged involvement with his family's business dealings, including Hunter and James Biden's (the president's brother) alleged effort to sell access to then-Vice President Biden between 2009 and 2017 in exchange for "payments and business opportunities from foreign and domestic business partners."
House Oversight Committee Chairman Rep. James Comer, R-Ky, on Wednesday released a memo purporting to show that foreign payments to the Biden family totaled more than $20 million — though Democrats say none of the evidence shows that President Biden accepted any payments or committed misconduct.
The second article charges that President Biden obstructed justice, citing IRS whistleblower testimony that "members of the Biden campaign improperly colluded with Justice Department (DOJ) officials to improperly interfere with investigations into tax crimes alleged to have been committed by Hunter Biden." Both the Justice Department and special counsel David Weiss, the U.S. attorney appointed to investigate Hunter Biden, have denied that the Biden administration impeded Weiss' work.
The third and fourth articles accuse Biden of "fraud" and paying for Hunter Biden's illegal drugs and trysts with prostitutes, respectively.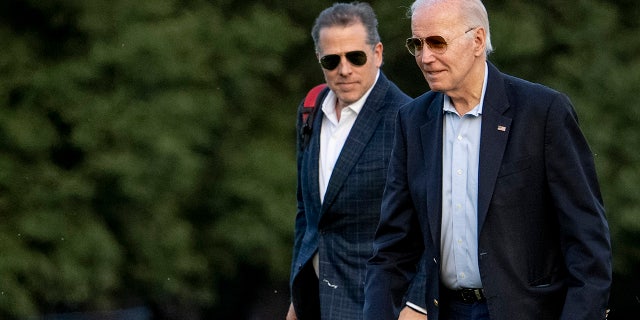 "The evidence continues to mount by the day – the Biden Crime Family has personally profited off Joe's government positions through bribery, threats, and fraud. Joe Biden must not be allowed to continue to sit in the White House, selling out our country," Steube said.
On the same day, Steube introduced legislation to require the Secret Service chief to write a report on the illicit use of controlled substances in the White House. The move comes after the Secret Service closed its investigation into cocaine found at the White House last month without identifying a person of interest. Steube named the bill the "Helping Understand Narcotics Traces at the Executive Residence (HUNTER) Act."
"The United States Secret Service (USSS) refers to themselves as one of the most elite law enforcement agencies in the world. It's completely unacceptable that the USSS has failed to find who is responsible for bringing cocaine into one of the most secure buildings in the world," he said. "The American people deserve answers. My legislation demands information on the closed investigation into the cocaine found at the White House in July and focuses on how Congress can provide oversight to prevent future illicit usage of controlled substances in the White House."
Steube's articles of impeachment have jumped ahead of at least four GOP-led committee investigations pursuing avenues to impeach Biden or his top officials. The White House has ridiculed suggestions that Biden should be removed from office.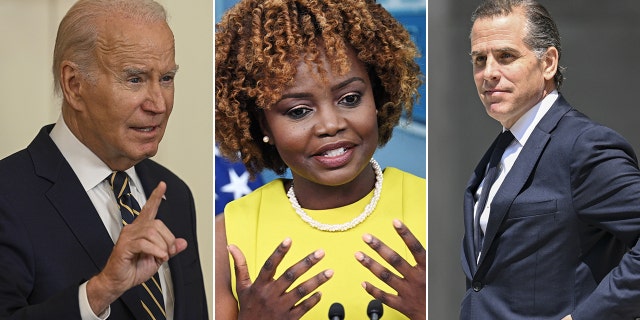 "We're not going to get into what House Republicans want to do or may not do — hypotheticals. That's on them. That's for them to speak to. What I can speak to is exactly what we're doing today." press secretary Karine Jean-Pierre said in July.
"The economic data is so much better than economists had expected. And so, that's because of the work that this President has done. That's going to be our focus. Our focus is going to be on what we can do to make Americans' lives a little bit better, giving them that extra breathing room."