May 29, 2021 | Press Releases
Steube Joins SRQ VETS to Honor Sacrifice of Fallen Soldiers in Memorial Day Hike
SARASOTA, FLA. – U.S. Representative Greg Steube (R-Fla.) today gave remarks and joined SRQ VETS to honor fallen soldiers ahead of Memorial Day.
"Memorial Day is more than a day off – it is a time for us to remember that America is the land of the free because it is the home of the brave," Steube said. "Each year, as we reflect on the blessings of our liberty, we must remember to all be faithful stewards of the freedom we have been granted. Let us never forget that we cannot rightfully celebrate the joy of our freedom without remembering the great price paid by our fallen heroes."
This is the 6th Annual Memorial Day 5k hike hosted by SRQ VETS to honor fallen heroes and united local veteran and civilian communities across the Suncoast.
Steube has introduced several pieces of legislation in Congress to support Florida's veterans and properly honor America's fallen heroes.
In April, his legislation, the Free Veterans From Fees Act, passed the House Natural Resources Committee and took the next step towards becoming law. If enacted, this legislation would waive application fees for special use permits for veterans' demonstrations and special events at war memorials.
He has also introduced other pieces of legislation designed to reform the U.S. Department of Veterans Affairs (VA), help recent veterans repay student loans, and promote fiscal responsibility.
Aside from legislative solutions, Steube and his team work to properly honor Florida's veterans through the Veterans History Project. This project invites veterans from conflicts ranging from World War II to the Global War on Terror to share their story through audio or visual interviews, memoirs, or photographic documentation for archival with the Library of Congress. Steube's team conducts interviews year-round and those interested are encourages to reach out to his office for more information.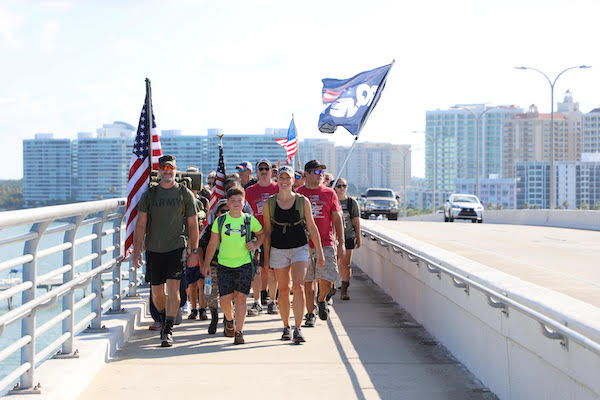 ###