June 29, 2023 | Press Releases
U.S. Rep. Greg Steube Presents The Congressional Award to Sarasota High School Student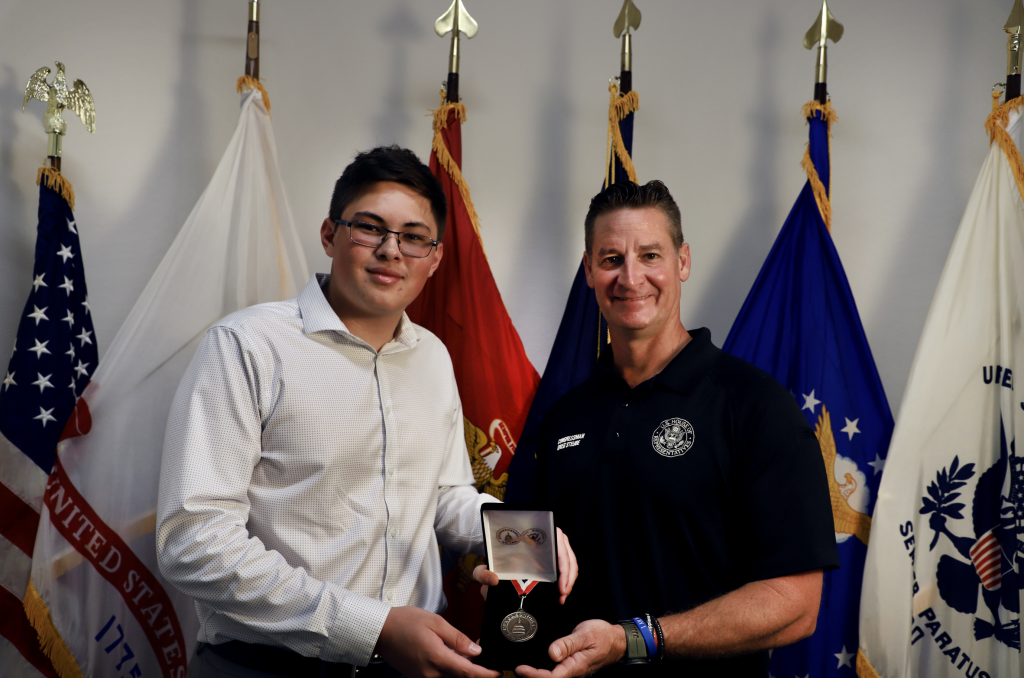 SARASOTA — U.S. Representative Greg Steube (R-Fla.) on Thursday presented the Bronze Level Congressional Award to a Sarasota High School student, Kai Meighan. The Congressional Award is the United States Congress' award for young Americans. It is non-partisan, voluntary, and non-competitive. It recognizes initiative, service, and achievement in America's youth.

"Kai Meighan is an outstanding representation of Florida's 17th Congressional District. For one of the award's pillars, Meighan selected to improve the Sarasota Bay. Through multiple projects, Meighan removed invasive species from the bay and voluntarily recorded data on the sea life populations and seagrass in the bay. I'm pleased to present this national honor to a Sarasota student and encourage all FL-17 students to apply for the award in the future," said Rep. Steube.

History: The United States Congress established The Congressional Award in 1979 to recognize initiative, service, and achievement in young people. It began as a bipartisan effort in both the United States Senate and the House of Representatives. The original bill was sponsored by Senator Malcolm Wallop of Wyoming and Congressman James Howard of New Jersey.

The enabling legislation (Public Law 96-114) established The Congressional Award as a private-public partnership, which receives all funding from the private sector. The legislation was originally signed into law by President Jimmy Carter. Presidents Ronald Reagan, George H.W. Bush, Bill Clinton, George W. Bush, Barack Obama, and Donald J. Trump have each signed continuing legislation.

Participants earn Bronze, Silver, and Gold Congressional Award Certificates and Bronze, Silver, and Gold Congressional Award Medals. Each level involves setting goals in four program areas: Voluntary Public Service, Personal Development, Physical Fitness, and Expedition/Exploration.

Prospective participants may learn more about the Congressional Award here.